When I first got a call from Betty at the Irish Writers Centre, asking had I entered the Novel Fair, I presumed I'd made an error: forgotten to attach a synopsis, left my name on an anonymous form, or had my card declined for the entry fee.
When she told me I was one of the 12 winners, I went from speechless to babbling in a matter of seconds. It took seeing my picture and bio published, amidst the other winners, to convince me it wasn't a mistake; I -n excellent company - had won.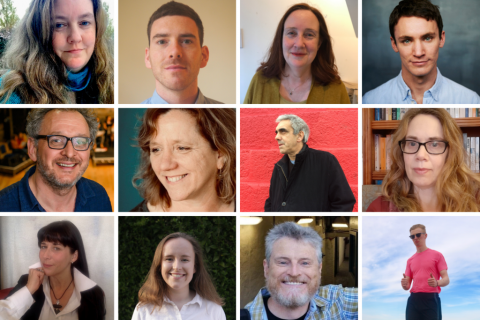 The significance of the 'prize' is a mystery to my non-writer friends. No, there's no money, no trophy, no inclusion in a forthcoming anthology…The rewards are actually far more valuable: the opportunity to pitch your winning novel to a selection of UK and Irish agents and publishers. It has launched many careers.
Traditionally, this has meant a face-to-face market-place event in the confines of the Irish Writers Centre in Dublin – called by previous winner Sue Divin, a 'Dragon's Den' experience – but the pandemic moved it all to Zoom.
In reality, this meant fifteen online meetings with different agents/publishers spread over two days in February, each Zoom session lasting fifteen minutes. All the scheduling and set-up was done (brilliantly!) by the Novel Fair Team – and it worked!
Once I'd juggled home-school, unexpected jury service, and an internet connection that meant sitting on the floor in a corner - I had a cushion - hugging the router, I was ready. There was even an unexpected bonus: my worrying technology and timings wouldn't work, meant I had far less time to worry about the pitches themselves: silver linings!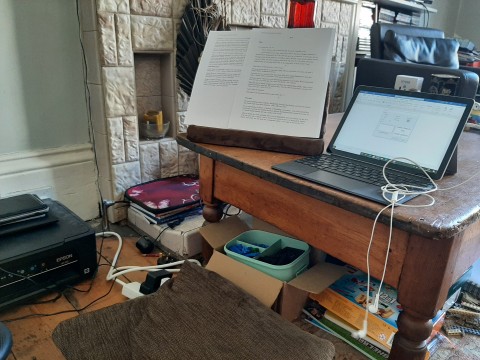 In a nutshell, the pitch sessions were great: affirming, thought-provoking and productive. In addition to receiving 14 requests to see my novel (or my other novel: yes, I was shameless – or proactive? – enough to mention an alternative!) I learned three very useful things:
Pitching live is different to a written pitch. Luckily, thanks to Sophie Hannah and Dream Author coaching, I worked this out ahead of the Fair and adapted by 'submission pack' accordingly.
When I wrote A Blonde Bengali Wife (hundreds of years ago) the first agent in Ireland (where I lived) rejected it, with advice that got me a UK agent: she was the first agent I spoke to at the Fair. Another agent had been a judge in another competition in which I was shortlisted, and she clearly recalled my entry… I could go on!
Literary agents and publishing professionals are very, very good at instantaneously grasping a pitch, seeing its strengths and flaws, and giving feedback and advice. They are also not scary at all.
There is a very important line between defending your writing and being defensive about it. There are … issues … in my novel that some are fine with, others are not. Through the process, I learned my own bottom lines, what I am willing to change/not change and why – and that I can – I should always be able to – fully justify both.
Two weeks on, I've had no unequivocal rejections (yet; they will come), nor have I received an overnight six-figure advance (possibly less likely; never say never). As is the nature of the industry, I'm now playing the waiting game, and doing that by moving on to finish novel number three, and struggling with compound fractions, Scottish history and knitting – the grounding delights of home-school!
Many, many thanks to everyone who was part of the Novel Fair 2021. It was a great experience from start to finish. I've won, whether or not this novel goes any further or not.
Lots of info on all things Irish Writers Centre related here: https://irishwriterscentre.ie/
Anne x