Somehow, it's now ten years since I left my 'proper' (permanent and pensionable) job to become a freelance writer, editor and tutor in all things writing.
Since that time, WriteRight has been holding its own financially – scraping enough for food, bills and the odd little treat per month – and doing, I think, rather better professionally. The original and modest pile of published books I've helped edit has grown into two substantial piles and that's without all the additional digital publications.
Writing classes and groups have come and gone, some are still going strong – it's all dependent on the vagaries of external funding – and after the close of the Edinburgh Online Writing School, WriteRight has its own budding branch of online, one-to-one and small group programmes.
There have been workshops, presentations, festivals, and competition judging. I've assisted larger organisations in establishing their all-singing-all-dancing writing courses, and dabbled in storytelling, artwork and exhibitions.
This whole 'portfolio' is one I love; I'm very lucky to do a job I enjoy so much that it doesn't feel like a job (I'll say it again for all the doubters out there: I LOVE editing and it IS a very creative process!) and I'm never more reminded of that than on a dreich and bitter Monday morning when I watch lines of reluctant commuters backed up on the main road…
And one of the very best outcomes is the friendly, supportive and highly talented network of people I've met through the writing community: students, authors, editors, bloggers, agents, publishers and readers.
But what of my own writing? A Blonde Bengali Wife was the catalyst to this career change, and I'm always surprised to get – still – the odd royalties from the eBook version. Even nicer are the random emails from readers who have liked the book. My CV of other 'successes' i.e. pieces that have been published, now runs to a couple of pages, and I'm writing my third novel. The first two remain spectacularly unpublished, with one or two competition placings and a lot (really; a lot) of frustratingly appreciative rejections.
It's true to say that whilst editing and teaching are constants, as an author, there are peaks and troughs in my productivity. A lot of that is about prioritisation – editing pays the bills, writing doesn't – and some of it is about mindset; acceptances and rejections seem to come in waves, so sometimes I'm buoyed up and others I'm disillusioned. If I'm not enjoying the writing process, then I stop writing for bit…I've always come back to it so far!
This is a long-winded route to recommend the recent Scottish Book Trust's Industry Lab on being a freelancer. It was two days of information, support and networking from a variety of industry professionals who are successfully doing the writing thing in lots of different ways. For someone who still (yes, a decade on) suffers imposter syndrome and feels as if this whole freelance life is all ad hoc and winging it, it reminded me that:
Tthere is no right way, but there are a number of goals:
You don't have to work all the time; 'other' time is important
Ring-fence a time for your own writing; the risk is it will never become a priority otherwise – and if you don't write and submit (if publication is your goal) you won't get any opportunities.
Put a value on your work and charge a reasonable fee
So, thank you SBT, presenters and fellow authors, for allowing me to take stock and develop some new ideas. It being November, I'm starting with what I'm calling NanoWriMo-Lite. It's not feasible for me to draft 50,000 words but I will add something to novel number 3 (that of Bloody Scotland fame!) every day.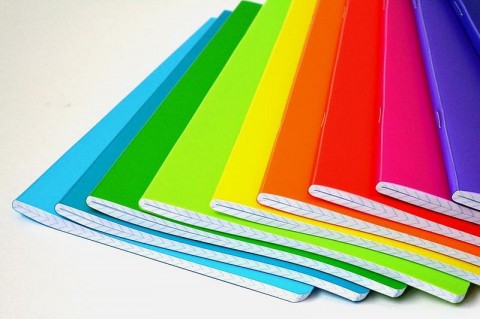 Anne x
www.scottishbooktrust.com/writing-and-authors/industry-labs
Image from the SBT website