On a sunny Monday morning at the Edinburgh Book Festival, I may have reached the pinnacle (so far) of my writing career.
There was I, appearing to a live audience, relayed to a big screen outside in the courtyard, and live streamed across social media. A heady experience following closely on lockdown! The paraphrased press release said:
"In 2005, the OneCity Trust created One City, a short story collection with the aim of fighting poverty and social exclusion across the city. January 2022 will see the publication from Birlinn, of a new One City anthology – a collection of multi-generational short stories linked to Edinburgh. Original contributors, Ian Rankin, Alexander McCall Smith and Irvine Welsh are joined by Nadine Aisha Jassat, Sara Sheridan and Anne Hamilton, and will take to the stage to read from their forthcoming work".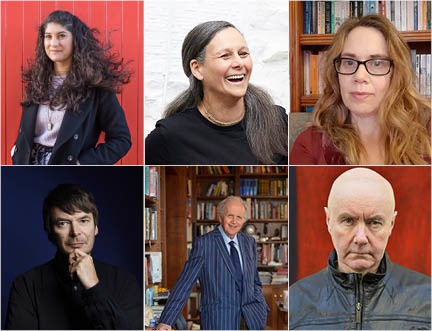 I'm still not exactly sure how my involvement came about. It started months ago with an email forwarded from the OneCity Trust (one I nearly deleted as a circular) asking me – in much more elegant prose – if I fancied joining the lads above (aka the proper authors) in the venture.
I didn't believe it, of course. Cue a barrage of correspondence – suspicious and confused (me) and patient and kind (Elaine, Executive Officer in the Lord Provost's office) until I grudgingly accepted that my name was certainly on the list…though clearly it was a mistake. And I waited to be apologetically kicked off it.
Instead, I was invited to the Book Festival Panel.
At which point, I figured I'd better crack on and write my 10,000 word story. After all, even if I was an imposter, it would be better to be an imposter with a spare story than without. The brief was to choose a location in Edinburgh at a specific time, and mine was the Botanic Gardens in 1994 and 2020...
Fast forward to the present and I wrote the story, I sent the story to the publisher, I received the copy edits, and I went to the Edinburgh International Book Festival (and got a thumbs up from Irvine Welsh and a seat next to Ian Rankin).
So, I still haven't been found out. Hopefully, it means I'm emerging another centimetre or so as a writer, and even if not, just for a few minutes, I felt very author-ish.
One City: A Just Capital? | What's On | Edinburgh International Book Festival (edbookfest.co.uk)
Anne xx